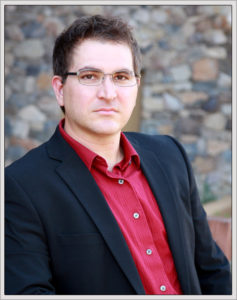 "In order to be happy you must create something meaningful in this world and not just be a consumer of life. It is also important to share your love freely with friends and family. I believe in confronting your fears and experiencing new things, places, and people. Lastly, everyone needs something to believe in whether it be religion, a cause, or even themselves." – Brian S. Ference 
Brian S. Ference lives in Cave Creek, Arizona with his wife Rachel and two children Nathan and Lena. He has always had a passion for reading and writing from a young age.  Brian loves new experiences, which has included operating his own company, traveling the world, working as a project manager, diving with sharks, and anything creative or fun.  He is always up for a new adventure such as writing or other artistic pursuits.
His first book is titled: The Wolf of Dorian Gray: A Werewolf Spawned by the Evil of Man.  It is currently available worldwide. Read the Prologue here.  You can learn more about book two in The Wolf of Dorian Gray series: Purgatory of the Werewolf, as well as any other upcoming books or projects at http://brianference.com or http://thewolfofdoriangray.com.
Read an Interview with Author Brian Ference.