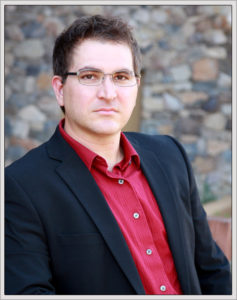 I am a highly creative and multi-talented professional with 10+ years in IT Project Managment.  I have extensive experience with many different forms of project management such as the Agile development system and am PMP Certified and a Certified Scrum Master.  This experience includes managing many high level information technology projects, business process modeling, influencing stakeholders, training, analytics, consulting, and requirements gathering.  I am a dynamic team player with supervisor experience.
I have a Masters in Business Administration and Bachelors of Science in IT and have experience as an Agile Coach; but have learned much more from life and work experience, running a small business, being a published author, and owning and operating a Scottsdale Professionals group of over 1,200 members. I am a dynamic team player highly skilled in all communication and collaboration techniques. I am a rare combination of business and technical understanding, project management, design and marketing and communication experience with the ability to quickly learn new skills.  I am currently employed full time at SRP as and am open to senior project manager positions only that match this average salary range via Glassdoor.com.
ACCOMPLISHMENTS
Successful project management and implementation of complex IT projects affecting multiple systems and technologies.
187% Increase in quality members and engagement of local Scottsdale Meetup group in less than 1 year. This included marketing efforts, launch of a new web site, recruiting new members and assistant organizers, sales to local venues and sponsorship deals and discounts; while planning, organizing, and executing fun and engaging events.
Has ran a profitable Arizona web design/marketing business for 11+ years
Design, SEO, Social Media, content management and server administration of two-time award winning AZGFD.gov web portal receiving over 13,687,000 pageviews per year
Communication campaigns including over 3 million web video views, 25% increase in e-mail subscribers, and increase of 15,000 social media followers
Key Player in InsideSRP intranet Homepage redesign and implementation, including creation and implementation of several innovative and interactive features and functionality.
If we are a good fit I look forward to hearing from you by commenting below or via my Linkedin profile.
Sincerely,
Brian Ference, MBA, PMP, CSM