12 Best Werewolf Books in 2016 for Fiction & Thriller Novels
I have long held a fascination with werewolves. They have a compelling and elusive mythology. I have created a timeline of werewolf books as well. Below is a list of the twelve best werewolf books in 2016 for fiction and thriller novels.
Each of the below books on werewolves offered something unique or compelling to warrant ranking in this list and they are not listed in any particular order. If there is a particular book that you think is missing from this list please comment below and I will be sure to add it to the list.
Top Werewolf Books of 2016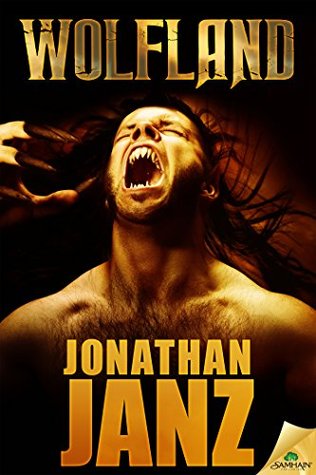 Wolf Land
by Jonathan Janz
ISBN-10: 1619231166
ISBN-13: 978-1619231160
An unholy predator on the prowl! The small town of Lakeview offers little excitement for Duane, Savannah, and their friends. They're about to endure their ten-year high school reunion when their lives are shattered by the arrival of an ancient, vengeful evil. The werewolf. The first attack leaves seven dead and four wounded. And though the beast remains on the loose and eager to spill more blood, the sleepy town is about to face an even greater terror. Because the four victims of the werewolf's fury are changing. They're experiencing unholy desires and unimaginable cravings. They'll prey on the innocent. They'll act on their basest desires. Soon, they'll plunge the entire town into a nightmare. Lakeview is about to become Wolf Land.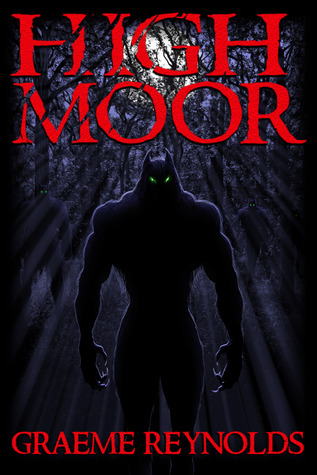 High Moor (High Moor #1)
by Graeme Reynolds
ISBN 095701032X
ISBN13: 9780957010321
When John Simpson hears of a bizarre animal attack in his old home town of High Moor, it stirs memories of a long forgotten horror. John knows the truth. A werewolf stalks the town once more, and on the night of the next full moon, the killing will begin again. He should know. He survived a werewolf attack in 1986, during the worst year of his life. It's 1986 and the town is gripped in terror after the mutilated corpse of a young boy is found in the woods. When Sergeant Steven Wilkinson begins an investigation, with the help of a specialist hunter, he soon realises that this is no ordinary animal attack. Werewolves are real, and the trail of bodies is just beginning, with young John and his friends smack in the middle of it. Twenty years later, John returns to High Moor. The latest attack involved one of his childhood enemies, but there's more going on than meets the eye. The consequences of his past actions, the reappearance of an old flame and a dying man who will either save or damn him, are the least of his problems. The night of the full moon is approaching and time is running out. But how can he hope to stop a werewolf, when every full moon he transforms into a bloodthirsty monster himself?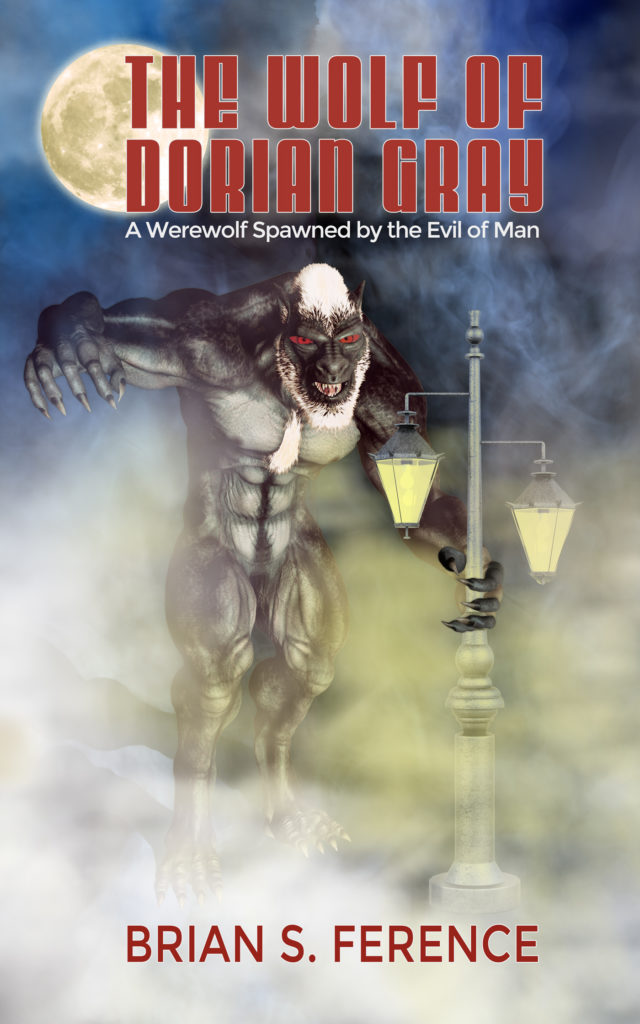 The Wolf of Dorian Gray: A Werewolf Spawned by the Evil of Man
by Brian Ference
ISBN-10: 0998325201
ISBN-13: 978-0998325200
"Rarely does romance and revenge intersect so pleasurably and delicately, forming a dance of passion and purpose that embraces a soul search and a confrontation between choices of salvation and sin." – Midwest Book Review
"A delectable page turner. An excellent debut by Brian Ference. Full of excitement, anticipation, and rich scenery." – Pavan
"It has something for everyone with action, romance, and mystery." – Rachel
Complete with adventurous romance, harrowing escapes, hell-bent revenge, and a werewolf terrorizing the gentry; The Wolf of Dorian Gray transcends this classic work of literature into a compelling and most delicious read. What will happen when the wolf comes to London? Can Dorian save his soul? Or will the beast consume it and his life, along with those of his friends and loved ones?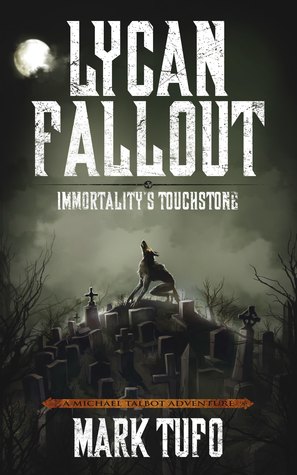 Immortality's Touchstone (Lycan Fallout #4)
by Mark Tufo
ISBN13 9781370273034
Can Mike battle back from the final outcome? Now that the world needs him the most. New and old threats emerge to claim a war-ravaged world on the verge of collapse. Lana, Bailey and Azile the Red Witch have assembled all that remains of man in one final battle that could determine the fate of mankind forever. And it just might not be enough.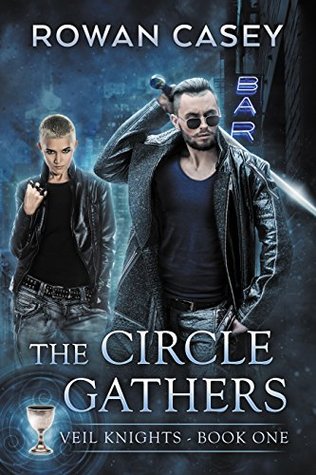 The Circle Gathers (Veil Knights Book 1)
by Rowan Casey
ASIN B01MSP0HYG
Three years ago, Jessie "the Berserker" Noble was at the top of the MMA fight game, a world-title contender with a brilliant future ahead of her. Then the visions started and her world came crashing down. Hard. Now Jessie's a shadow of her former self, taking no-holds barred fights in the underground circuit to earn just enough to buy the drugs she needs to keep the horrible things she sees at bay. When a man named Dante Grimm tells her she's the modern incarnation of a champion of old and that she and her soon-to-be companions are desperately needed to hold back the darkness to come, Jessie thinks he's as insane as she is.
But Grimm's far from crazy. There is a battle coming the likes of which the world hasn't seen in centuries, a battle against a foe straight out of their worst nightmares. And for them to succeed, Jessie going to have to dive deep into the heart of the very thing she's been running from all this time – her visions.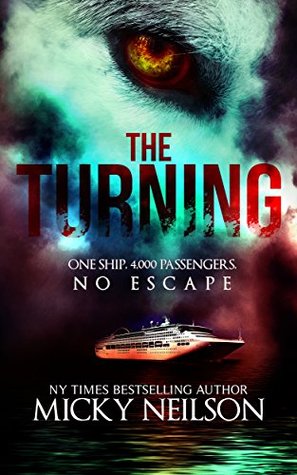 The Turning
by Micky Neilson
ISBN-10: 1535332530
ISBN-13: 978-1535332538
Years ago Brandon Frye was bitten, cursed to transform into a primal killing machine under the light of the full moon… until he met Celine, who introduced him to experimental pills meant to suppress the turning. Now, after a terrible tragedy has taken Celine's life, Brandon boards a cruise ship bound for Alaska, intending to venture into the cold white north and never return.But when Brandon meets Ginny, he gains a second chance at love. Nevertheless, circumstances align against him: a storm is building, a hunter is on his trail, and the pills that are meant to prevent the turning…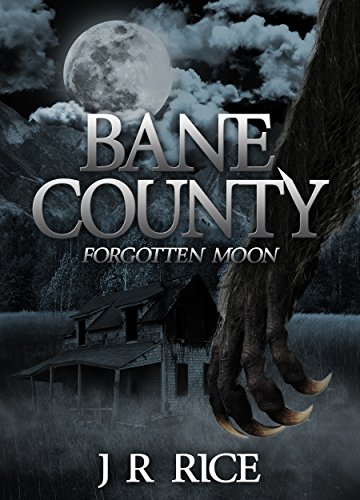 Bane County: Forgotten Moon
by J R RICE
ASIN: B01GWRXAZQ 
The large river-island of Bane County has a troubled past; but some histories are eagerly forgotten, especially those written in blood. Nestled into the foothills of the National Wildlife Refuge, the small rural town of Silver Canyon seems idyllic to most; but a long-slumbering evil is about to reawaken.
Seventeen-year-old Bryce McNeel is your average teenage boy, living on a cattle ranch with his grandparents. Well, average genius, but he prefers to keep that fact to himself, no one likes a know-it-all. When Bryce learns of a series of grisly deaths and mutilations that occurred decades earlier, his curiosity gets the better of him. Together with his cousin, Jackson, Bryce sets out to learn more about the macabre event; but as they delve deeper into the history and legends of Bane County, the two boys are horrified by what they find.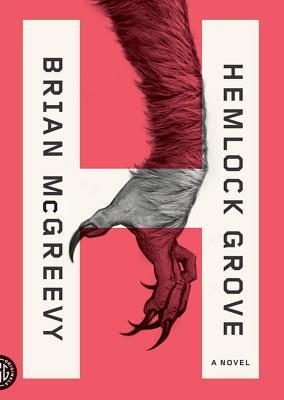 Hemlock Grove
by Brian McGreevy
ISBN 0374532915
ISBN13: 9780374532918
An exhilarating reinvention of the gothic novel, inspired by the iconic characters of our greatest myths and nightmares. The body of a young girl is found mangled and murdered in the woods of Hemlock Grove, Pennsylvania, in the shadow of the abandoned Godfrey Steel mill. A manhunt ensues—though the authorities aren't sure if it's a man they should be looking for. Some suspect an escapee from the White Tower, a foreboding biotech facility owned by the Godfrey family—their personal fortune and the local economy having moved on from Pittsburgh steel—where, if rumors are true, biological experiments of the most unethical kind take place. Others turn to Peter Rumancek, a Gypsy trailer-trash kid who has told impressionable high school classmates that he's a werewolf. Or perhaps it's Roman, the son of the late JR Godfrey, who rules the adolescent social scene with the casual arrogance of a cold-blooded aristocrat, his superior status unquestioned despite his decidedly freakish sister, Shelley, whose monstrous medical conditions belie a sweet intelligence, and his otherworldly control freak of a mother, Olivia.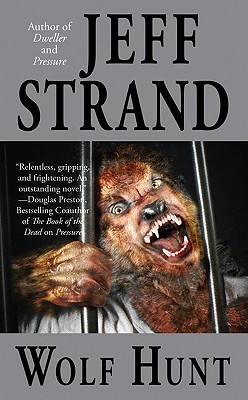 Wolf Hunt
by Jeff Strand
ISBN 0843964650
ISBN13: 9780843964653
Two small-time thugs are hired to transport a caged werewolf cross-country. But when the werewolf escapes, their lives are on the line if they can't find the lycanthrope and get the beast back in his cage.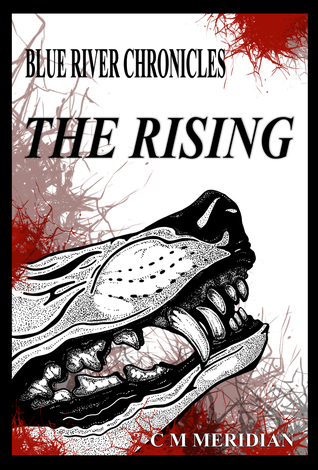 The Rising (Blue River Chronicles)
by C.M. Meridian
ISBN13
9780620640053
The town of Greenwood had always enjoyed a placid, yet somewhat boring existence, being a haven for both nature enthusiasts and for its residence who wish to live a peaceful life. Tristan Cain however dreams of something bigger; to have a unique and exciting life. Little does he know that you have to be careful for what you wish for. Tristan thinks of himself as fairly normal; He has friends, needs to focus on his final exams and also deal with the reality of what it means to be a boyfriend, but there has always been something a little odd about him, and lately things seemed to be getting weirder. It started as a feeling of unease, but soon Tristan notices some strange men in town and there is an alarming increase in oddities around the town. Peculiarities in both his appearance and unnatural abilities, leads Tristan to believe that he is in fact not normal, and what's worse, he seems to be the target of interest for the strange men, who Tristan believes are not what they seem. Reluctantly he accepts the help of his guardian and finds himself being pulled into the world of the supernatural, against his will, as he comes to suspect that he himself is not what he seems.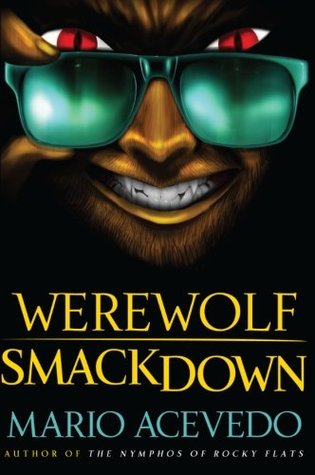 Werewolf Smackdown
by Mario Acevedo
ISBN 0061567183
ISBN13: 9780061567186
Felix Gomez, Latino vampire detective extraordinaire, tackles a sexy werewolf cabal in Werewolf Smackdown, the fifth installment in Mario Acevedo's satirical supernatural series. The author's wonderfully twisted blend of comedy, horror, and detective noir.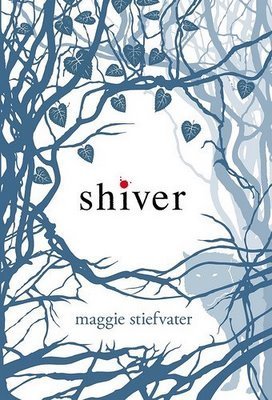 Shiver (The Wolves of Mercy Falls #1)
by Maggie Stiefvater
ISBN 0545123267
ISBN13: 9780545123266

For years, Grace has watched the wolves in the woods behind her house. One yellow-eyed wolf—her wolf—is a chilling presence she can't seem to live without.
Meanwhile, Sam has lived two lives: In winter, the frozen woods, the protection of the pack, and the silent company of a fearless girl. In summer, a few precious months of being human… until the cold makes him shift back again.